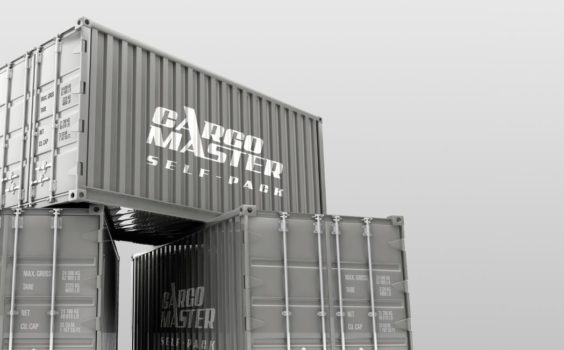 INTERNATIONAL FREIGHT FORWARDERS SYDNEY
Welcome to our site and thanks for visiting CargoMaster and our website , international freight forwarders Sydney.
CargoMaster is an Australian based International Freight Forwarder offering international shipping services from and to Sydney, CargoMaster  offers you a broad range of international freight Sydney services and boasts over 30 years transportation experience. Cargomaster moves all types of cargo to and from Sydney Australia, to and from all corners of the world. When you call on CargoMaster to look after your international freight your backed by a proven International Freight Services network of dedicated freight forwarders and customs houses. CargoMaster offers bonded warehouse facilities and a container packing yard in Erskinville Sydney.
International Air Freight and Sea Freight Specialists
BONDED WAREHOUSE IN BOTANY
"35 years experience, CargoMaster KNOW-HOW"
CALL 1300 767 136 NATIONWIDE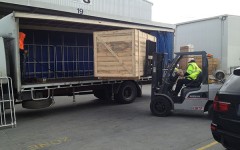 INTERNATIONAL AIR FREIGHT FORWARDING SYDNEY
International air freight Sydney, with CargoMaster is easy!. CargoMaster offers OVER 30 YEARS experience organizing the urgent uplift of air freight from and to all corners of the world. International air freight and consolidated air freight services available to and from Sydney and NSW. Fast, reliable international air freight services available with one of Australia's most trusted air freight companies.
"All Day, Every Day, International Air Freight"
"Australian Air Freight Specialist"
"The Fastest way to Move Air Freight"
CALL NOW: 1300 767 136
When consigning international air freight it is important to ensure you goods are well packaged for international transportation and clearly addressed and labelled correctly ( if your cargo is fragile, use fragile stickers or "this way up" etc as required), if you are sending more than one piece CargoMaster suggests that you number your pieces. Try to make your air freight easy to handle (not to heavy) or if your cargo happens to be a heavy piece, then ensure it is palletized (or on a skid) and well strapped to the pallet (or skid). Check the status of you cargo (make sure it is not HAZ cargo) before presenting the goods for air transportation. Transit times from Sydney will depend on the destination.
CargoMaster offers door to door international air freight and is able to organize the collection of your air freight from anywhere in Sydney.
Most international air freight presented for uplift in Sydney will move through Sydney's international gateway.
For large and heavy air cargo contact CargoMaster.
CargoMaster works through an international network of professional air freight specialists, if you need high performance, cost effective international air freight services then you need CargoMaster.
"CargoMaster, Air Freight with security, integrity and professionalism" 
AIR FREIGHT FORWARDING SYDNEY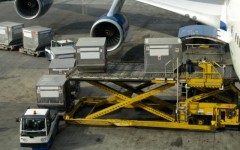 INTERNATIONAL SEA FREIGHT FORWARDING SYDNEY.
CargoMaster works through an international network of professional sea freight specialists,
CargoMaster is one of Australia's most experienced sea freight companies. CargoMaster has been consolidating sea freight, moving shipping containers and handling break bulk and project shipments for over 20 years! CargoMaster offers sea freight services to a broad range of clients, including Australian Government, big business, small business and families using CargoMasters "pack your own shipping container international"  When you work with CargoMaster your backed by an established and proven international sea freight Sydney team.

CargoMaster Sea Freight services include sea freight consolidation services. Sea freight is consolidated weekly  at Botany Port. Sea freight consolidation services offer weekly departures. The majority of CargoMasters LCL sea freight is transshipped in Singapore.
CargoMaster offers 20ft and 40ft shipping containers from Sydney world-wide. Shipping containers are delivered to sites for packing  all over Sydney, or containers can be packed at CargoMasters packing yards located in Erskinville and Riverstone. Shipping container vessels sail weekly to most of the worlds major cities. Once your container is delivered you get 12-14 days to pack (industry term is to "stuff" a container) the container, so no need to rush your packing plenty of time. CargoMaster will deliver your shipping container with a tilt tray vehicle or sideloader depending on what is best for your location.
SEA FREIGHT FORWARDING SYDNEY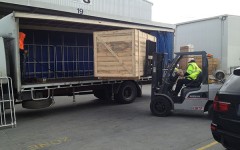 BREAK BULK SHIPPING
"WHAT IS BREAK BULK SHIPPING, WHAT DOES IT MEAN?"
Did you know the phrase "Break Bulk" comes from a much older phrase "Breaking Bulk" which means to extract a portion of car on a shipping vessel, or it could mean the start of the unloading process from the hull of a ship.
In today's terms the phrase " break bulk refers to the type of cargo being shipped, break bulk cargo can be boxes, drums, pallets, crates, bags and items of extreme size that are loaded individually , not in shipping containers or as bulk cargo .
Break Bulk shipping is the world's oldest for of shipping and was originally the most common form of shipping.
Loading and unloading break bulk cargo requires specialists experience and knowledge.
CargoMaster handles all sorts of break bulk cargo from and to Sydney. Commodities carried break bulk by CargoMaster include Heavy industrial equipment, building materials to the Pacific Islands, Mining equipment and machinery, snow ploughs from Canada and steel building supports from Belgium.
CargoMaster offers weekly services for break bulk shipping and shipping large items overseas. These types of services vary greatly between equipment or goods being shipped and vessel types , this area of international shipping should be left to only a few true Australian heavy shipping specialists with many years' experience (like CargoMaster with 35 years transportation experience) Advise from CargoMaster is to be very careful when choosing a international freight forwarder to handle the shipping of heavy items overseas this is a specialized transportation mode. Remember, its easy to set up a website on the internet, give yourself endless positive reviews with lots of pictures and try to be like CargoMaster! (Yeah, Yeah, we've heard it all before at CargoMaster!) MAKING FALSE CLAIMS SEE HER . Choosing the wrong international freight forwarder could be a devastating costly  mistake, BE AWARE you could not only lose your money but your cargo too! There are plenty of stories of freight forwarders failing when it comes to shipping heavy machinery overseas.! If you would like to know more and who to avoid call CargoMaster! The bottom line is CargoMaster if you want EXPERIENCE , RESOURCES AND KNOW HOW !
"One Of Australia's most trusted Sea Freight Forwarders"
"Don't risk it call a specialist"
CALL CARGOMASTER TODAY: 1300 767 136